10 of the Best Affordable Hydrating Night Creams for Dry Skin 2020
|
If you didn't already know this, as we sleep our skin is often repairing itself. Our bodies basically shed old skin cells and replace them with new ones every night so we can wake up looking and feeling our best in the morning. The natural process is so amazing, but sometimes our skin may need a little bit of extra help repairing itself from outside factors like stress, air quality, and pollution, or if we just want to maintain an overall youthful complexion. So next time you are doing your skincare at night, try adding a moisturizer from the list below to help your body rejuvenate itself.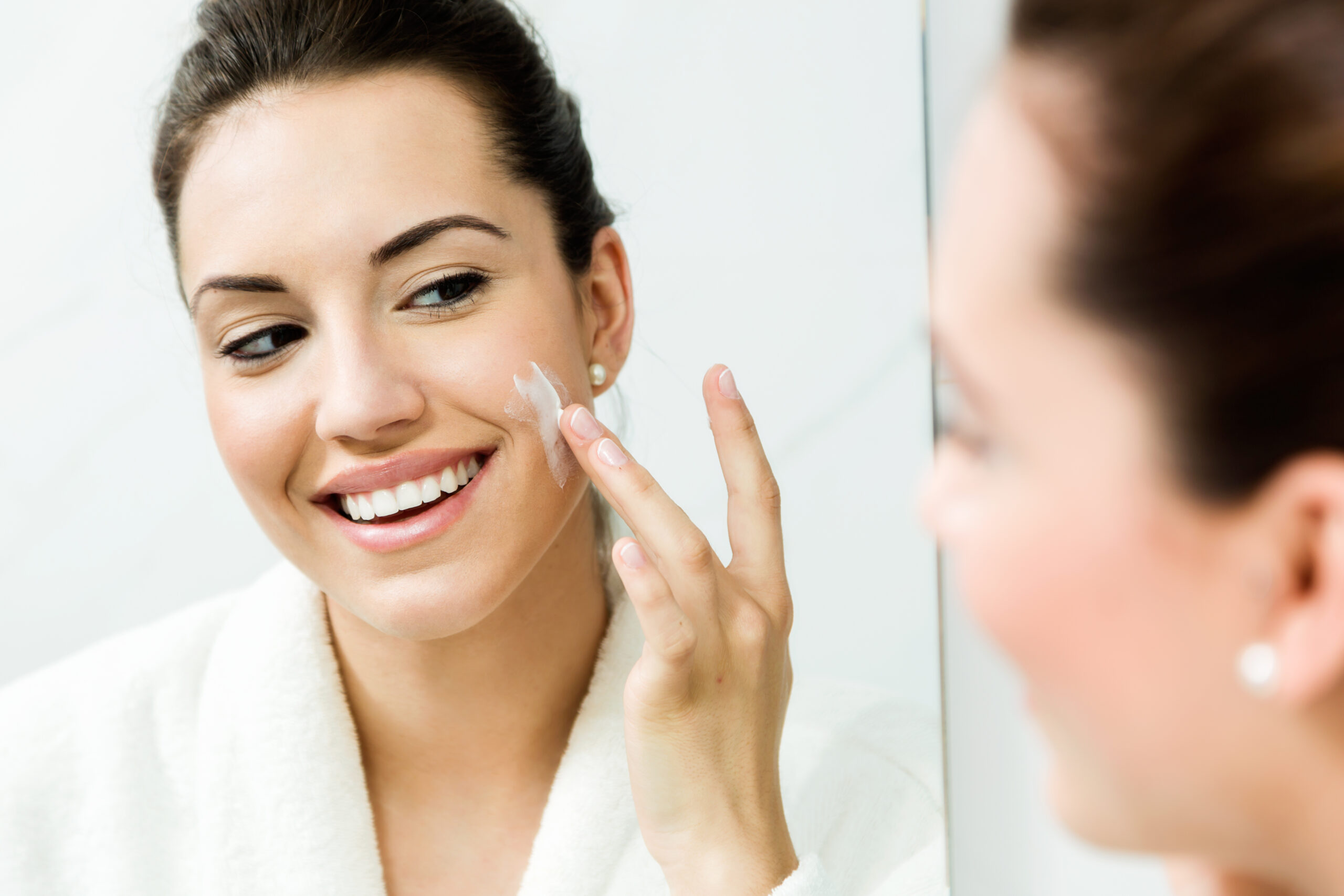 This night cream has a controlled release technology so it will slowly release moisture into your skin and last all night. It contains a peptide complex with three essential ceramides and shea butter that helps to soften and renew the skin and restore the protective barrier. CeraVe made sure to create a non-greasy and fragrance-free formula that normal to oily skin types can enjoy.
Burt's Bees is 100% free of parabens, phthalates, petrolatum, and is dermatologist tested. Their formula works hard to restore delicate skin and reduce signs of aging. Their secret ingredient is clary sage, which helps the skin to retain moisture. What's even better is this non-greasy formula is dermatologist tested and is of 98.9% natural origin.
This formula is made with all USDA certified organic ingredients such as extra virgin olive oil, organic beeswax, raw honey, geranium essential oil, lemon essential oil, and vitamin E. All skin types can get the benefits of reducing fine lines and wrinkles, and fighting signs of aging with this non-comedogenic and hypoallergenic product. Bee Friendly is made in the USA and has no synthetics or chemicals in it and is fragrance-free.
With CO-Q10, vitamin C, and E, Cosmedica claims to exfoliate and rejuvenate the collagen while hydrating and repairing the skin. Hyaluronic acid is also used to fight signs of aging. All skin types can get the benefits of this product.
This anti-wrinkle formula with Hexinol technology that's used to boost the skin's ability to improve appearance and elasticity will give you results in as little as 4 weeks. Added vitamin C and glycerin help deeply hydrate the skin for an added glow and brighten your skin tone and firmness.
Not only is this one of the most affordable night creams on this list but it also contains high quality ingredient that work really well to hydrate dry skin. This blend of ingredients such as collagen, shea butter, glycerin, and beeswax will completely diminish fine lines and wrinkles and restore your skins much needed moisture. Like all Loreal products, this moisturizer is non-greasy, non-comedogenic and dermatologist tested. All skin types can get results with this product.
The secret formula to this Korean moisturizer includes organic aloe, organic sunflower oil, snail mucin, shea butter, organic jojoba oil, vitamins E and B5, retinol, organic comfrey, and green tea. The secret ingredient, however, is the snail mucin. Snail mucin has been proven to benefit wound healing, prevent scarring, reverse aging, increase hydration, and increase skin cell turnover. All skin types will see a brighter, healthier, and more youthful complexion. ALL of their ingredients are ethically harvested in a cruelty-free environment, including the shea butter, organic aloe, jojoba oil, and vitamin E. It is also non-comdeogenic, so it will not clog your pores either.
With an antioxidant-rich blend of vitamins A, E, and B5, green tea leaf extract, and hyaluronic acid, this is one of the best antiaging night creams on the market. It helps to defend your skin against harmful free radicals and delivers a powerful boost of hydration at the same time. Derma E created a vegan product that is free of parabens, sulfates, mineral oils, lanolins, glutens, and GMO's. Derma E does not test on animals, which makes this product even better.
If you want to lift, brighten, rejuvenate, smooth fine lines and wrinkles, smooth rough texture, and bring life back into your skin, LilyAna Naturals has created a product that will match your expectations. Their power-packed formula includes organic aloe leaf juice, sunflower oil, botanical hyaluronic acid, organic jojoba oil, shea butter, vitamins E and B5, retinol, and green tea leaf extract. All skin types can get benefits using this product, including acne-prone skin. LilyAna Naturals is made in the USA and contains no gluten, parabens, phthalates, petroleum and is cruelty-free.
Formulated using grape seed, avocado oil and squalane to help hydrate and smooth fine lines. Contains Matrixyl-3000 helps promote collagen formation and skin elasticity and Argireline to reduce wrinkle depth. This ultra comforting, ultra-hydrating formula that leaves your skin soft, smooth, and supple in just one use.
Note: Prices are according to amazon.com from 21st September 2020