Top 10 Best Blackhead Clearing Products
|
Blackheads are a common skin issue most of us have to deal with. They can be annoying and also cause had skin picking and squeezing habits. Fortunately, there are many great and effective skincare products that can help clear and prevent blackheads.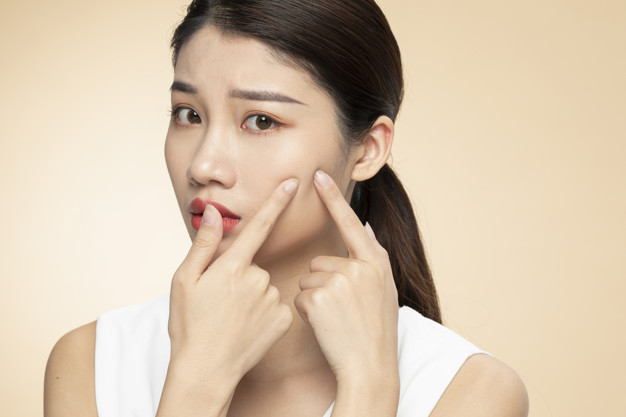 What causes blackheads?
Blackheads are formed on the surface of the skin when your pores are blocked with oil and dead skin, when exposed to oxygen the dead skin cells can oxidize and turn black.
Key ingredients can help to help clear out blackheads, products containing AHA's and BHA's are very effective. Keep reading for the best blackhead clearing products.
The Ordinary Salicylic Acid 2% Masque
This facial mask helps to target textural irregularities, signs of congestion, uneven skin tone, and signs of aging. It contains 2% salicylic acid which is a BHA that effectively helps to exfoliate and unclog pores. It also contains charcoal and clay which are ingredients well known to help deep clean your skin.
Paulas Choice Skin Perfecting 2% BHA Liquid Salicylic Acid Exfoliant
This Exfoliant is great as a leave-on exfoliant treatment. It contains salicylic acid which is amazing for blackheads. The concentration of 2% BHA means that it is effective in clearing blocked pores but gentle enough to leave on the skin. It's easy to use, absorbs easily into the skin, and can be used twice daily.
Some By Mi Bye Bye Blackhead 30 Days Miracle Green Tea Tox Bubble Cleanser
If you are looking for an everyday blackhead cleanser then the Some By Mi Bye Bye Blackhead 30 Days Miracle Green Tea Tox Bubble Cleanser might be the right skin care product for you. It contains BHA, AHA, and PHA which not only helps to melt away blackheads but also tightens the pores. It is also fun the use, apply the cleanser like a face mask and within 5 minutes it will foam up and you can massage it off with water.
Blackhead Solutions by Clinique 7 Day Deep Pore Cleanser & Scrub
This is a cleanser and face scrub in one. Not only does it clear away blackheads but it also reducing the appearance of pores and helps to remove excess oils. It uses Salicylic Acid and Glucosamine to remove dead skin cells and a combination of Silica, Kaolin Clay and Laminaria Saccharina Extract which helps to remove dirt and oils that clog up the pores.
Murad AHA/BHA Exfoliating Cleanser
This is a triple-action cleanser that contains 3 different chemical exfoliants. It uses a blend of salicylic acid, glycolic acid, and lactic acid to help polish dry dull skin. It helps to polish and renew skin as well as help with skin cell turnover. It also contains Jojoba Beads which manually and gently exfoliates your skin. This Murad cleanser is formulated without any Sulfates, Phthalates, Gluten, Mineral Oil, Formaldehyde, Oxybenzone, Petrolatum/Petroleum
COSRX BHA Blackhead Power Liquid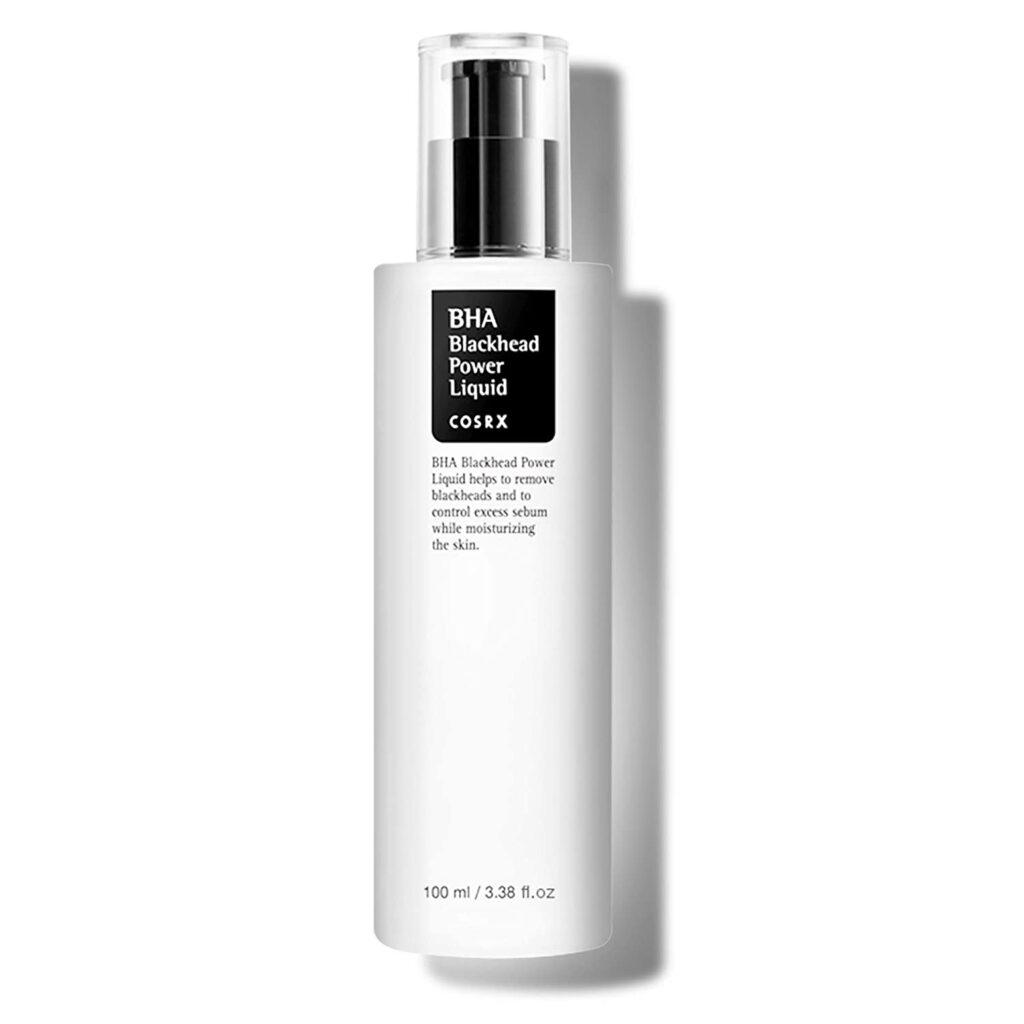 The COSRX BHA Blackhead Power Liquid is a cult Korean skincare product. To help eliminate pesky blackheads it uses the natural ingredient willow bark water, instead of plain mineral water to maximize exfoliating and clearing benefits without irritation. It also contains Niacinamide which is great for excess oil control which will help prevent further blackheads from forming.
Aztec Secret – Indian Healing Clay
Aztec healing clay is made entirely from 100% natural calcium bentonite clay. Bentonite clay is formed from volcanic ash and is enriched with a number of minerals such as sodium, iron, potassium, calcium, and magnesium. One of the key benefits of the Aztec Healing clay is that you can turn it into a powerful face mask that visibly unblocks and shrinks pores, exfoliates, and absorbs excess oil and sebum from the skin surface. Aztec healing clay is very easy to use, just mix equal parts of clay with either water or apple cider vinegar to form the clay mask.
Klairs Gentle Black Sugar Facial Polish
Klairs Gentle Black Sugar Facial Polish contains Black Sugar which effectively melts away debris and oil and removes dead skin cells that can clog your pores, leaving the skin clean and soft.
This scrub is also fortified with the rich nutrients of Shea Butter, Unsaturated Fatty Acid, and vitamins A & E to hydrate and soften dry, sensitive skin.
This is a great physical scrub that helps to buff away blackheads & dead skin cells with single-use.
What is also great about this blackhead clearing product is that it is cruelty-free, vegan-friendly, ethanol-free, paraben-free, steroid-free, artificial coloring-free, artificial fragrance-free.
The Ordinary AHA 30% + BHA 2% Peeling Solution
This treatment is made to use as an exfoliating mask. It's water-based and uses both alpha and beta hydroxy acids to gentle unblock pores and clear dead skin cells. not only does it help with blackheads but it also helps with acne, brighten skin tone and smooth skin texture and fine lines. It is very easy to use, just apply to clean dry skin and wash off after 10 minutes.
Murad Resurgence Replenishing Multi-Acid Peel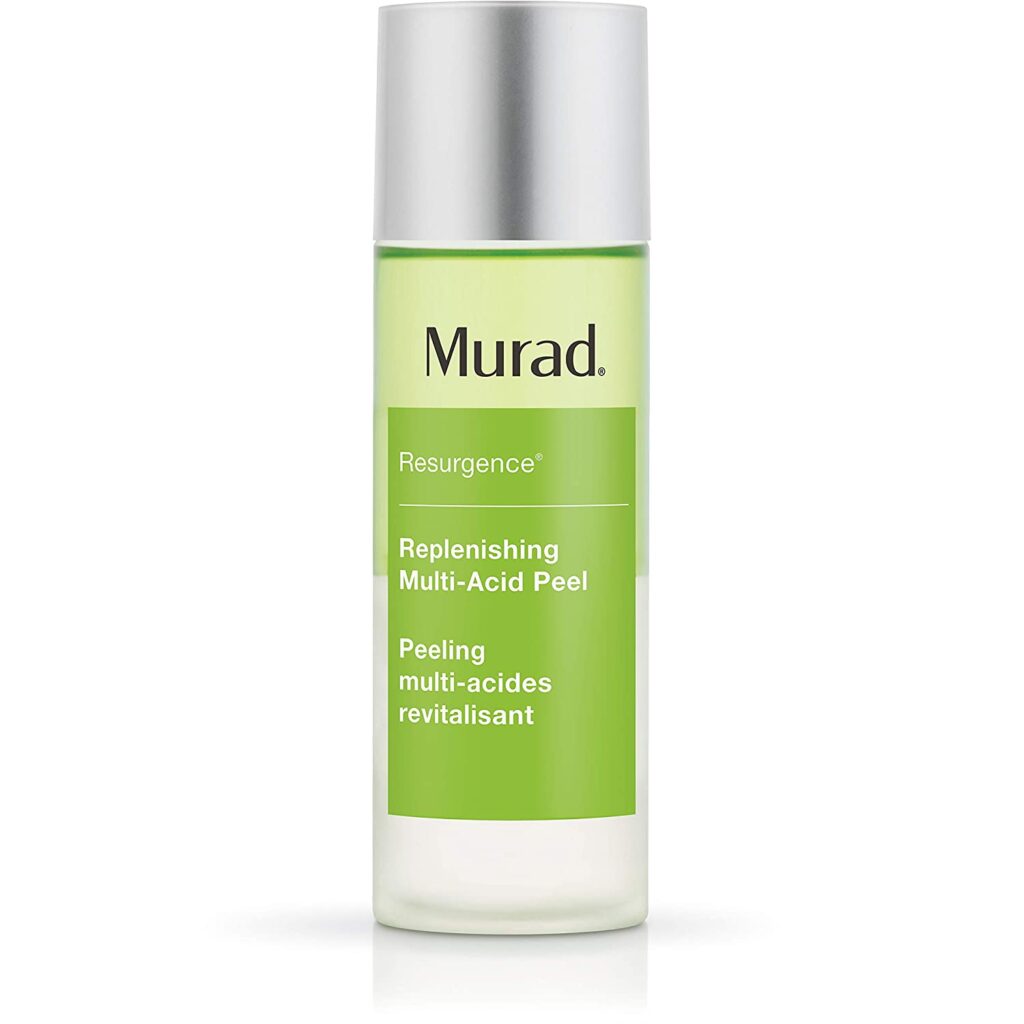 Murad Resurgence Replenishing Multi-Acid Peel is a daily treatment to use in place of a toner. It contains three active ingredients, Tranexamic Acid, Lactic acid, Malic acid, and Glycolic acid which are all effective and amazing ingredients for plowing away dead skin cells and unclogging pores. It helps to promote skin cell turn over giving you clearer more youthful skin. Not only is it great for blackheads but it is also great for brightening and evening skin tone.