Best Skin Care Routine for Dry Skin
If your skin feel sensitive, tight or flaky then you may be suffering from dry skin. It is important to look for a hydrating skin care routine for dry skin types, as dry skin can lead to premature ageing and sore, red, itchy skin. The best way to re-hydrate your skin is to choose the right products with moisturizing ingredients.
The best skin care routine should have separate products for day and night.
In the day you should use:
Cream cleanser
Non-alcoholic toner
Serum packed with vitamins
Moisturizer with SPF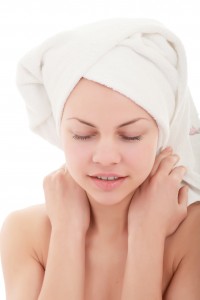 In the night you should use
Cream Cleanser
Non-alcoholic toner
Night Serum with retinol
Eye Cream
Night Cream
Once a week you should exfoliate and follow up with a hydrating facial mask.
For extra care, try going to a beauty salon and try a facial designed for moisturizing dry skin. Do this at least once a month. You can also try microdermabrasion  to exfoliate dry skin.