How to Use Clay Mask to Get Rid of Acne
|
Acne is a common skin condition that most people encounter at some point in their lives. Luckily there are a lot of ways to help get rid of acne and one of our favorite ways is to use clay masks.
Clay is a great way to minimise pimples and acne. It works by drawing out oil and impurities from the pore.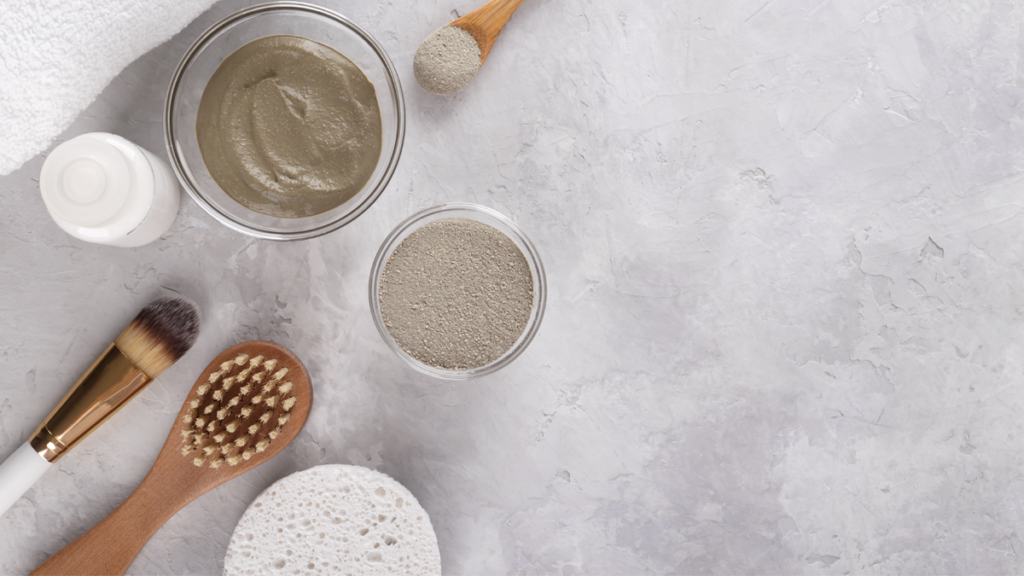 How to Use Clay Mask to Get Rid of Acne
Cleanse:
Start off my cleansing your face. Use a mild cleanser and rinse thoroughly.
Steam:
Next step is to open up your pores by steaming your face. You can use a facial steamer such as the NanoSteamer 3-in-1 Nano Ionic Facial Steamer. If you don't have a facial steamer you can pour boiling water into a large bowl, place your head over the bowl (at least 10cm away) and then put a towel over your head. You will want to steam your face for about 10 minutes.
Apply Mask:
Now you will want to apply your clay face mask. There are several types you can choose from. Natural Calcium Bentonite Clay is one of the best ingredients to help clear your pores from impurities. We recommend using Aztec Secret – Indian Healing Clay. You will need to prepare the mask by mixing one tablespoon of clay with one tablespoon of apple cider vinegar. If you find the vinegar too harsh you can replace it with water.
If you find you just have the solo pimple you can just spot treat it by mixing a small amount of the clay mixture and apply it to the trouble area.
The mask can be left on your face for 5 to 20 minutes depending on how sensitive your skin is before washing it off.
Tone:
After washing off the clay mask apply a small amount of toner to the skin. It will help make sure theres no left over product residue and also further tightens the pores.
Moisturise:
Clay masks can be overly drying for the skin. So it is important to complete the process by reintroducing moisture into the skin. Make sure you use an oil-free and non-comedogenic product such as the Neutrogena Hydro Boost Hyaluronic Acid Hydrating Water Gel Daily Face Moisturizer to avoid clogging your pores.
How to get rid of acne overnight using clay masks
If you have any stubborn acne and need an overnight treatment to help banish it away, try using a clay product that also contains salicylic acid. Salicylic acid is a great pimple-fighting ingredient as it gently exfoliates your pores. Try using the Mario Badescu Drying Lotion. You apply this to any pimple or acne using a cotton tip before going to bed (after cleansing and toning the skin). Just make sure you don't shake the bottle before using.