Top 10 Best Cleansers for Acne-Prone Skin
|
If you have bad acne or pimples  one of the most important part of your skin care is keeping your face clean. It is important to remove and dirt, grime or bacteria that might be on the surface on your skin. It is also important to pick the right facial cleanser, as the wrong type of cleansers can aggravate the problem. Most important is to look for products with the right active ingredients such as tea tree oil, benzyl peroxide and salicylic acid with help kill bacteria. If your finding it hard to find the right facial acne cleanser for you then here is a list of the top 10 best cleansers for acne-prone skin.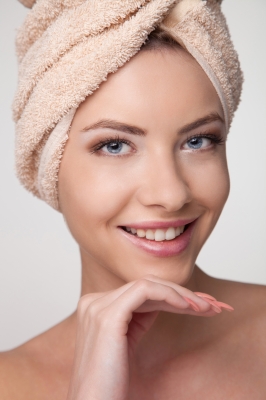 Clean & Clear Continuous Control Acne Cleanser
An amazingly effective acne control cleanser that can be used daily. Not only does it cleanse skin, but it also moisturizes and fights acne as it cleanses. It is gentle enough for those that have sensitive skin, and it contains benzoyl peroxide to fight oil on the skin that creates clogged pores and acne.  An overall great everyday cleanser for all skin types from Johnson and Johnson.
Neutrogena Acne Stress Control Night Cleansing Pads
These convenient and easy-to-use cleansing pads are great for using at night to remove the day's dirt, grime, and of course, makeup. Swipe on skin to control acne. These cleansing pads contain no oil and are very convenient because they don't require water like traditional cleansers. Stash these in your purse to use at a moment's notice.
Acnefree Oil Free Acne Cleanser
Good for even the most sensitive acne-prone skin, this cleanser is gentle but still a very effective cleanser. It gets rid of the bacteria that causes acne on the skin and is beneficial for preventing future breakouts. This cleanser contains no oil and deep cleans to unclog pores for smooth and soft skin.
Murad – Time Release Acne Cleanser
From the trusted brand Murad, this is a mild-foaming cleanser that greatly improves skin appearance and gets rid of acne. It was created by a dermatologist and it is paraben, sulfate, and phthalate free! The main ingredient that targets acne is salicylic acid which works to target acne even after the cleanser is rinsed off the skin.
Clearasil Ultra Acne + Marks Acne Treatment Face Scrub
This face scrub is geared towards reducing acne marking from previous acne as well as preventing new breakouts from occurring. Dermatologist tested, this scrub can be used as a scrub or as a mask to prevent acne from even starting. Blocked pores are opened up due to the tiny beads inside this scrub as well as the main ingredient that tackles acne, salicylic acid.
La Roche-Posay Effaclar Medicated Gel Cleanser
Focusing on targeting acne and controlling excess oil on the skin, this cleanser is effective at preventing breakouts. It is gentle enough to be used every single day, and contains the powerful acne-fighting ingredient salicylic acid. It works and is extremely effective at fighting acne, and it can also be used by those with all skin types, including very sensitive skin.
Cetaphil Dermacontrol Foam Wash
Developed specifically by a dermatologist, this foaming face wash is formulated especially for those that have acne-prone skin. It has a calming effect to the skin and will not overly dry it out. This foam wash is also hypoallergenic, non-irritating, and non-comedogenic, and it is said to greatly balance out the skin overall.

The Body Shop Tea Tree Skin Clearing Facial Wash
This gel-based facial wash cleanses both pores and the facial skin gently, and it can be used for everyday use. It's main acne fighting ingredient is tea-tree oil which is known to combat breakouts naturally. This facial wash will not dry out the skin, but it will reduce breakouts, excess oil, and blemishes on the skin. This facial wash is perfect for all types of skin, even oily skin.
Clarisonic Acne Daily Clarifying Cleanser
This effective cleanser contains salicylic acid which is known as being an extremely beneficial acne-fighting ingredient. It clears pores and also fights breakouts. Along with salicylic acid, it also contains witch hazel and oat which is said to soothe inflamed skin. It contains no parabens, sulfates, phthalates, GMOs, triclosan, petro-chemicals or synthetic dye. It calms and protects the skin with vitamin c and e and green tea, and it exfoliates and hydrates with lactic acid and glycerin.
Philosophy Clear Days Ahead Oil-Free Salicylic Acid Acne Treatment Cleanser
This salicylic acid treatment cleanser is oil-free and helps to get rid of acne causing bacteria. The skin ends up feeling balanced after using this cleanser because it rinses clean with no oily residue. It also has a great fresh orange scent and it does not cause the skin any irritation. It can be used on a daily basis and works great for all skin types.
Image courtesy of: freedigitalphotos & patrisyu.