Top 10 Best Eye Creams for Puffy Eyes
|
Puffy eyes can make you look tired and unattractive. Luckily there are creams that can help get rid and reduce puffy eyes, giving you a more youthful appearance.
Here are the top 10 best eye creams for puffy eyes:
Lancôme High Résolution Eye Refill-3x™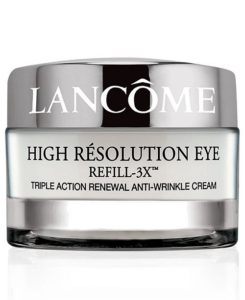 Lancôme's High Résolution Eye Refill-3x™ is a triple-action renewal anti-wrinkle eye cream that significantly reduces the appearance of wrinkles dark circles and puffiness around the eyes.
It contains collagen and hyaluronic acid and has the added ability to boost the synthesis of elastin. Eye contour instantly appears smoother, and in four weeks, wrinkles appear significantly reduced, with a visible improvement in the appearance of dark circles and puffiness.
Clarins – Eye Contour Gel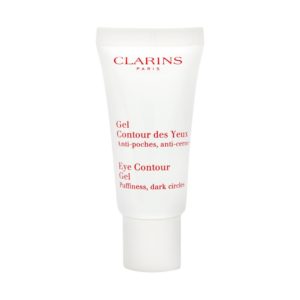 Clarins' Eye Contour Gel is a cooling gel formula designed to minimize puffiness and dark circles. It minimizes puffiness and dark circles and helps prepare the skin for eye makeup application for long-lasting wear. Clarins' Eye Contour Gel is made with certified organic plant extracts, this pure and refreshing gel is the way to go if you're just starting to see puffiness and dark circles.
Clinique – All About Eyes
Clinique's All About Eyes is a lightweight eye cream that reduces the appearance of puffiness, darkness, and fine lines around the eyes.
You can use this eye cream morning and night, both under eyes and on lids. It's ophthalmologist tested and is suitable for all skin types.
Guerlain – Abeille Royale Up-Lifting Eye Care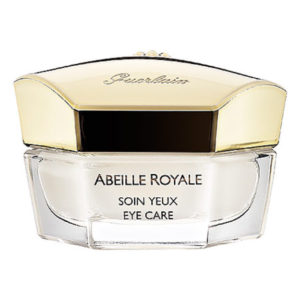 Guerlain's Abeille Royale Up-Lifting Eye Care is a smoothing, firming, rich, and lifting eye cream.
Created using the repairing power of bee products, this eye cream helps reduce the visible signs of aging and fatigue around the eye area. It helps smooth out wrinkles and fine lines, firming the eye contour and creating a lifting effect. It is highly effective in reducing puffy eye bags, making the eye area appear more youthful and uplifted.
Philosophy – Eyes Wide Open™ Instant Refreshing and Depuffing Eye Gel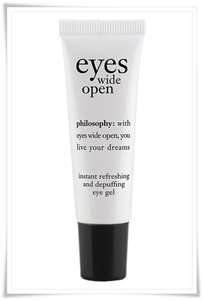 Philosophy's Eyes Wide Open is a lightweight gel that instantly refreshes and depuffs the eye area.
This amazing product is designed to wake up tired eyes. This clear gel visibly depuffs the eye area while its revitalizing extracts refresh dull, tired eyes for a bright, more lively appearance. This refreshing formula hydrates and nourishes the skin, helping to smooth the appearance of fine lines for more youthful-looking skin.
Sephora – Instant Depuffing Roll-On Gel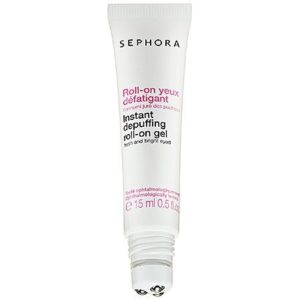 Sephora's Instant Depuffing Roll-On Gel a gel formula that instantly leaves eyes looking fresher and brighter.
The simple-to-use roll-on applicator is designed to not to apply the gel and depuff tired eyes instantly. Its updated formula includes HydroSenn+, a natural ingredient proven to deliver immediate and long-lasting hydration, which is more effectively than hyaluronic acid. The gel contains light-reflecting pigments to brighten the eyes, with a single application, the gel visibly diminishes the appearance of puffiness while an extract of red vine leaf works to diminish the appearance dark circles. The roll-on applicator tip with three agitator beads stimulates drainage and microcirculation to leave eyes looking fresher and brighter.
Bliss – Triple Oxygen Instant Energizing Eye Gel
Bliss's Triple Oxygen Instant Energizing Eye Gel is a gel formula that delivers caffeine, oxygen, and vitamin C to de-puff and wakes up a weary wink.
It is designed for anyone with tired, puffy eyes, this triple oxygen instant energizing eye gel delivers an immediate radiance, making tired eyes look bright, rested, and revitalized.
The cooling and hydrating gel formula contain stimulating caffeine to deflate puffy eyes. It also contains soft-focus powders to help reduce fine lines and deliver an instant lifting effect. Eyes instantly look bright, awake, and revitalized.
Dr. Brandt Skincare – flaws no more® r³p eye
Dr. Brandt Skincare – flaws no more® r³p eye's is an intense, triple-peptide treatment for the eye area which is created to help to reduce puffiness while hydrating the skin. Say goodbye to puffiness, dark circles and deep lines with this amazing eye treatment.
Boscia – Restorative Eye Treatment for Under-Eye Bags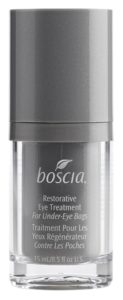 This concentrated treatment is full of complex peptides that minimize the appearance of fine lines and wrinkles while improving firmness and reducing puffiness. Sodium hyaluronate provides long-lasting hydration. Vitamin E and Canadian willowherb extract are both powerful antioxidants to protect skin from harmful environmental damage.
Bobbi Brown – Extra Eye Repair Cream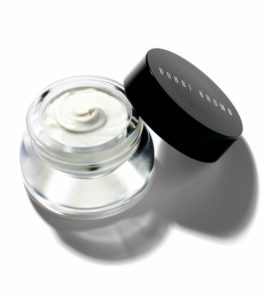 Bobbi Brown's Extra Eye Repair Cream is a luxurious eye cream that repairs, revives, and strengthens the eye area.
This cream is super rich and is concentrated in peptides, natural plant oils, and humectants. It is designed to target fine lines, wrinkles, dark circles, puffiness, and dryness to visibly revive eyes. This product is dermatologist- and ophthalmologist-tested.