Clinique Pep-Start Eye Cream Review
|
Since various companies have come up with different types of eye creams, choosing the best one has become a daunting task for many people. How to choose the best one? The best method of approach is to analyze unbiased reviews of various eye creams and such a method of approach always help you arrive at the best decision. That is exactly where the importance of an unbiased Clinique Pep-Start Eye Cream comes in.
Clinique Pep-Start Eye Cream Review
Clinique is a well known manufacturer of innovative skincare products. Each product this company offers is deeply rooted their inimitable dermatological heritage and this eye cream is not different. This new hydrating eye cream was launched in December 2016 and it comes with a 0.5 oz tube with a round ball applicator that contains a cooling tip to de-puff your eyes. The bright orange packaging can be described as extremely attractive.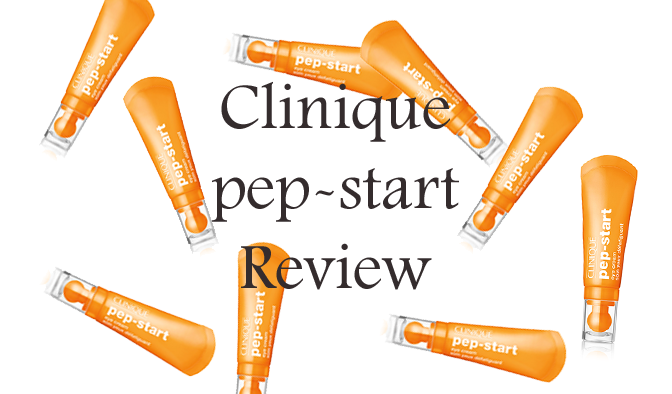 The ingredients
This eye cream contains a unique blend of peptides and they include Acetyl Hexapeptide-8, Palmitoyl Hexapeptide-12, Whey protein, Palmitoyl Tripeptide-1, Palmitoyl Tetrapeptide-7, Trifluoroacetyl Tripepride-2 and Soybean protein. These high quality ingredients help you brighten, awaken and refresh your tired-looking eyes in a speedy manner and they also help to erase the look of lines.
Pep- Start Eye Cream – Pros
1) The highly beneficial ingredients of this cream stimulate natural collagen and elastin production.
2) It reduces fatigue and discoloration with utmost efficiency.
3) This product makes the skin under the eye area firmer and resilient.
4) You get better against inflammation.
5) It energizes skin and reduces puffiness.
6) Pep-Start eliminates the excess pooling of fluids under the eye area.
7) It also stimulates the production of Adenosine Triphosphate (ATP) to speed up cellular metabolism.
8) The tube with a round ball applicator makes the process of applying cream extremely hassle free.
Cons
1) The instructions do not clearly mention how to squeeze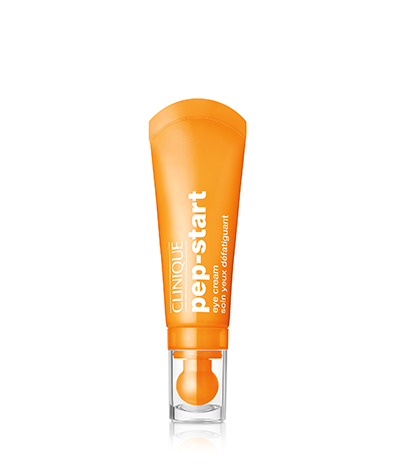 the cream into the applicator.
Conclusion
What makes a product a truly superior? First of all, you need to check the ingredients and the opinions of the existing users should also be taken into consideration before arriving at a decision. Clinique Pep-Start Eye Cream contains highly beneficial ingredients that do not invite any side effects and they offer fast and long lasting results as well. A large pool of satisfied customers can always be associated with this product and all these aspects make Clinique Pep-Start a truly superior and highly beneficial eye cream.
Clinique Pep-Start Eye Cream Review