Choosing the Right Type of Foundation for Your Skin Type
|
These days there are so many different foundations out there, there is so much to choose from. You can choose from a wide variety of foundations to get the best coverage for your particular skin type. Here are some of the different types of foundation and who they are best catered for.
Tinted Moisturizers
Tinted moisturizers are a mix between a foundation and a moisturizer, as they sooth your skin and offer a little coverage. This is ideal for young or clear skins. Tinted moisturizers are also great for summer when you want a sheer effect or to even out a faded tan. You usually apply tinted moisturizers by blending with your fingertips. Tinted moisturizers however cannot cover blemishes as well as other foundations.
Liquid Foundations
Liquid foundations are the most popular, common and versatile of all foundation types. They are great because they are able to smooth on easily and offer natural-looking coverage. They suit nearly all skin types as you can choose between liquid foundations which are oil free (great for oil to combination skin) and liquid foundation with extra moisturizing properties.
Cream Foundations
Cream foundations are thick, rich and moisturizing, which makes them ideal for dry or mature skin types. As they are fairly heavy in texture, make sure you blend them well into your skin with a damp cosmetic sponge.
Mousse Foundations
Mousse foundations are similar to cream foundations as they are quite moisturizing and are ideal for drier skin types (however you can find mattifying mouse foundations). The best way is to dab a little of the product on to the back of your hand, then dot on your face with a sponge.
Compact Foundations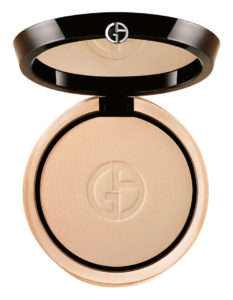 Compact foundations are an all-in-one formulation, which already contain powder. They come in a compact, usually with their own sponge or brush for application. They tend to give a lighter finish than other foundations and a generally good for all skin types. However they are particularly good for oily skin types.
Stick Foundations
Stick foundations are the heaviest of foundations and are best for those with bad blemishes or scarring. To use, dot a little of the foundation onto the skin, then blend gently with a damp sponge.