How to Get Perfect Red Lips
|
Red lips can look amazing and sexy, if it's done right. If your looking to get perfect looking red lips then try these tips.
Use a clear lip liner that you apply on the outline of your lips. This will help stop your red lipstick from running or bleeding from the edges of your lips.
Use a lip brush to apply your lipstick. The brush will help you apply your lipstick colour more precisely and make it last longer.
Apply concealer or foundation around your line line. This will look cleaner and defines the shape of your lips.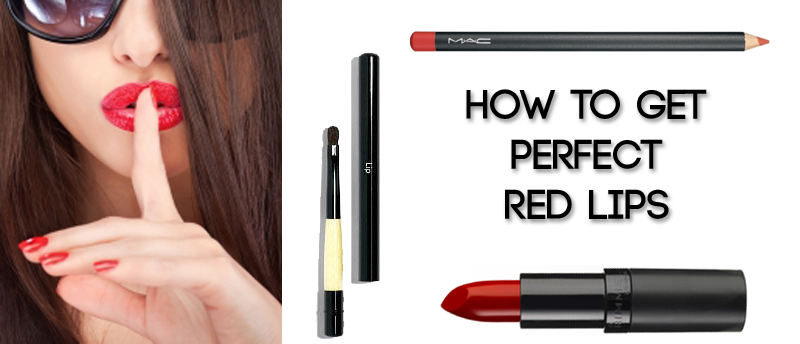 To make your lipstick last longer lightly top a coat of translucent powder onto your lips.
After applying lipstick stick your index finger in your mouth and slowly remove it. It will take off any excess lipstick which will avoid getting red lipstick all over your teeth.