What are the Different Perming Techniques?
|
Ever considered getting a perm but unsure what are the different techniques. Here are the different types of perms you can get at a salon.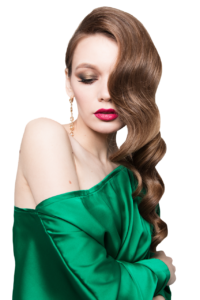 Body Perms
Body Perms are created using large curlers or rollers to create soft loose curls. They add a slight wave to your hair and extra volume.
Root Perms
This type of perm only affects our root area. It will add lift and volume to the roots making your hair seem fuller. This is great for those with flat hair.
Pin Curl Perms
These are formed by perming small sections of the hair that have been pinned into curls. This creates soft, natural looking waves.
Stack Perms
This type of perm is performs on hair which is one length, and adds volume by using different size rollers. This helps longer hair look fuller.
Spiral Perms
This is created by winding the hair around a special long curler to create romantic spiral curls.
Spot Perms
Spot perms are applied to specific areas that need extra volume or lift. For example they can be used on the fringe or frame around the sides of the face.
Weave Perms
This type of perms provides the hair with texture by perming some sections of hair, and then leaving the rest straight. It will give your hair a natural looking body and bounce.